Samsung Power Sleep
naocrituss's Blog
Doing good while we sleep:
Samsung Power Sleep supports research at the University of Vienna.
The Power Sleep app turns smartphones all over the world into network computers for scientific research in the battle against diseases such as cancer and Alzheimer.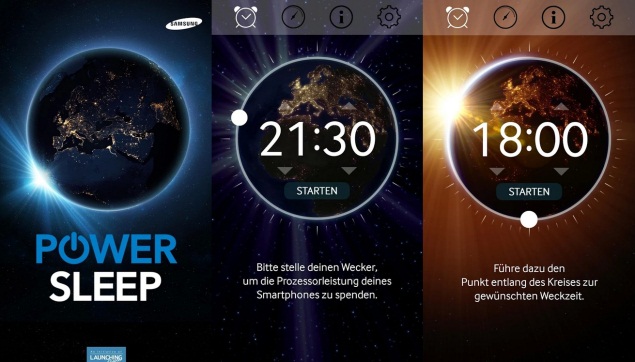 Samsung Austria and the University of Vienna fired the starting pistol for a major national initiative today (Feb. 13th 2014). Using the name "Power Sleep," the two partners want to encourage smartphone and tablet users all over Austria to advance research efforts in the battle against diseases such as Alzheimer and cancer. They are seeking to achieve this via an Android app that they have developed themselves. The app allows users to donate the unused computing power of their mobile devices to scientific research – while they sleep.
At the heart of the national initiative, to be launched on 15 February, is the Power Sleep app, which was developed…
View original post 325 more words